One of the hottest trending topics of recent years has been how we can make changes to our lives to try and live a little more 'Hygge'. But what exactly is it?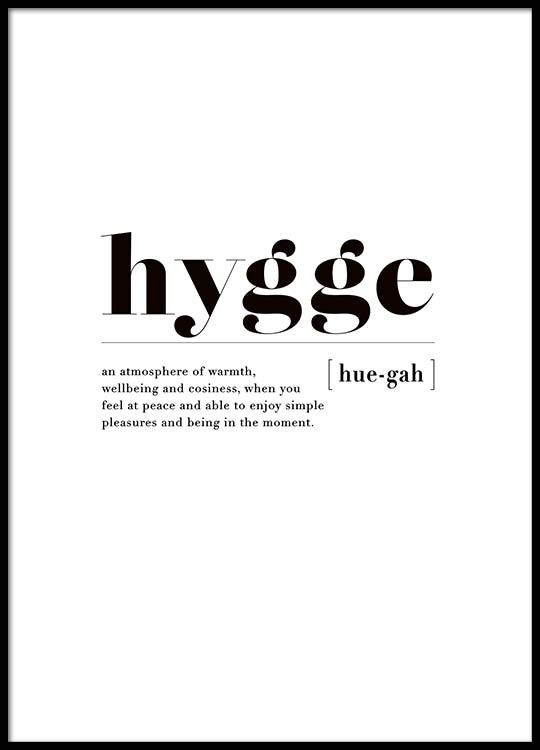 "You don't spell it, you feel it" – Winnie the Pooh.
Interesting to pronounce and tricky to describe, Hygge (said "Hyoo-gah") is a Danish all-encompassing term for the feeling of all things cosy and comforting… the ultimate in "warm fuzzies".
It is the feeling you get when snuggled up with a hot chocolate by a wood fire when it's dark and rainy outside… it's sharing a wine or two with close friends… it can be as simple as lighting some candles (The Danes are Europe's largest consumers of candles!) They are also consistently ranked the happiest people in the world… so they must be doing something right!
I want me some of that… how do I get it?
While Hygge is a principal best explored year-round, Winter is the perfect time to truly skip the toe-dipping and dive right in. Here are some of our top way to invite some Hygge into your home…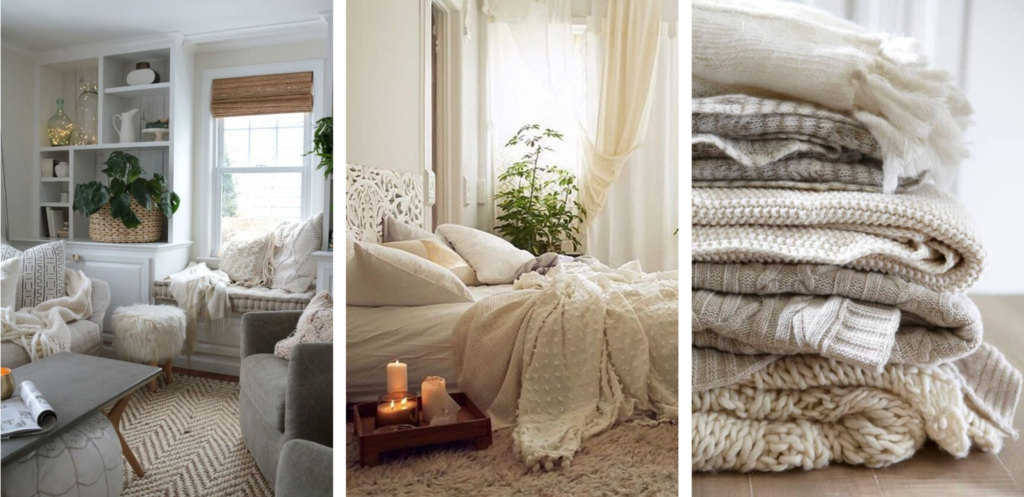 Invest in some good quality throws and layer them up on your couch, your bed… anywhere you like to spend quality time relaxing. Hygge is all about comfort and relaxation. Switch out summer-weight drapes to heavier curtains in rich fabrics with chunky textured weaves or plush finishes… Swap out all your microfibre cushion inners with feather ones that envelope and cuddle you when you jump into them.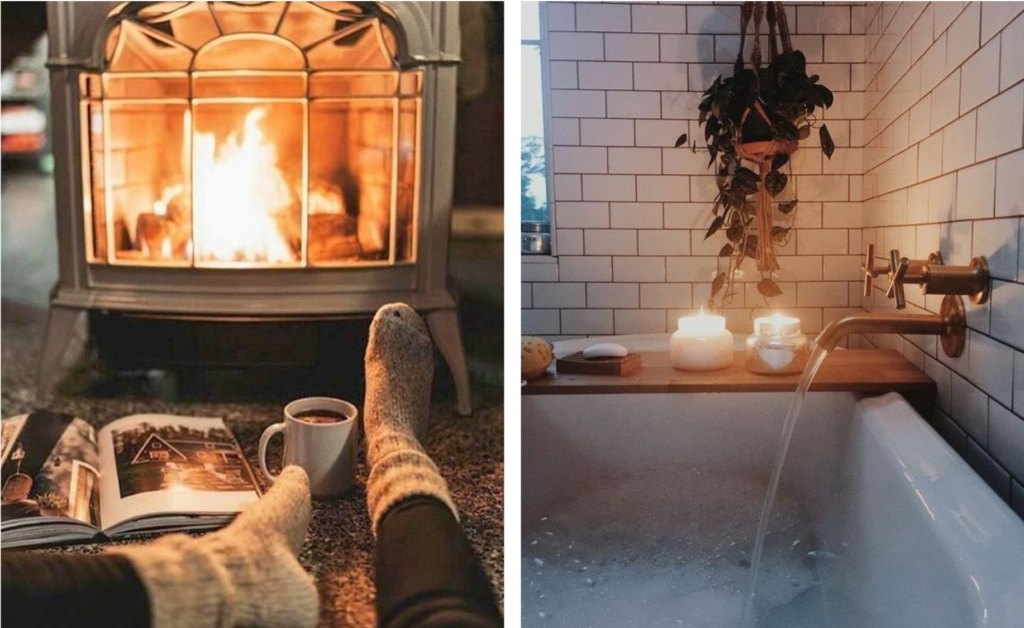 We're not all lucky enough to have open wood fires, but heaters are just as good! Crank up the heat- huddle round and get some candles burning. Even better, try lighting a room ONLY with candles & enjoy the ambience. A relaxing bath is perfect for this!
Switch off the TV, put away phones… invest in a good book, board game or pack of cards- something mentally stimulating that removes you from daily stresses.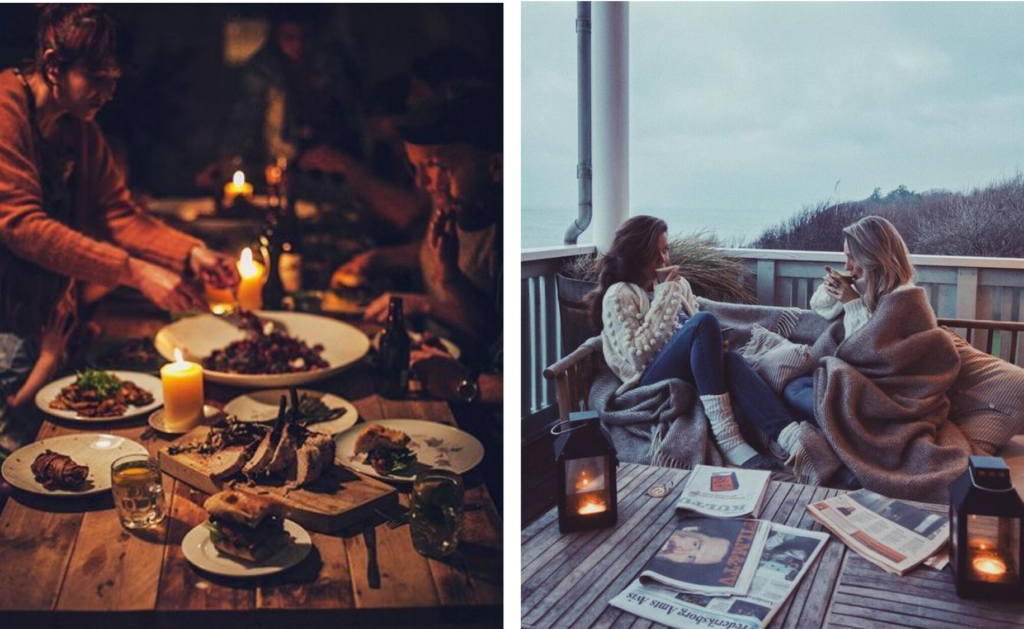 Call that friend you've not seen in ages & invite them round for dinner… better yet, reduce the stress and make the dinner together: "'we' over 'me'". Group gatherings are good for the soul… revolve them around food and you've got one helluva Hygge shindig right there.
Live for the kiwi tradition of passing on good deeds to one another. Maybe spend some time volunteering, or finally make the time to sort through your wardrobe. Decluttering will clear your mind and donating anything you throw out will make you AND the recipient feel good. (And decluttering is always our first and foremost design tip!)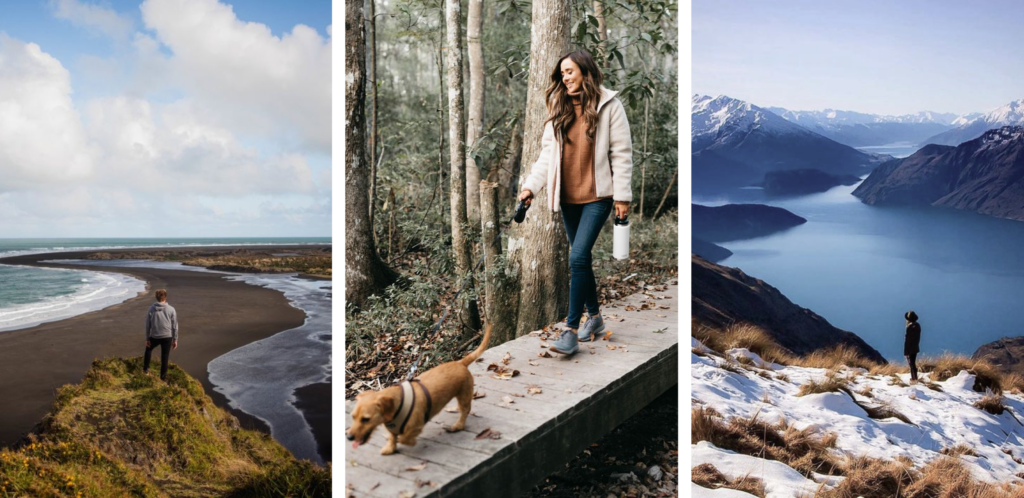 Head for a winter walk and take in the beauty that New Zealand has to offer us lucky folk! And on your way home, bring some of that beauty home- fresh flowers and cut greens are a great way to invite Hygge into the home.
*All images sourced from Pinterest