*As featured in NZ Property Investor Magazine!
Whether your house is vacant or you still live in it, while on the market it is important to make sure it is presentable for photographs, viewings and open homes, to attract the highest number of potential buyers.
A buyers first impression is the only impression. Make it count.
Take a look at your property with fresh eyes. Put away the emotional side and memories you created and think of your buyer. An unattached space helps buyers mentally move in.
Follow the steps below and tick off all the boxes to make sure you and your property are market ready.
Declutter. De-personalise. Deep clean.
Decluttering your house is not just about putting away objects you don't want a buyer to see. It is also about revealing the space in your house and how it can be made the most of.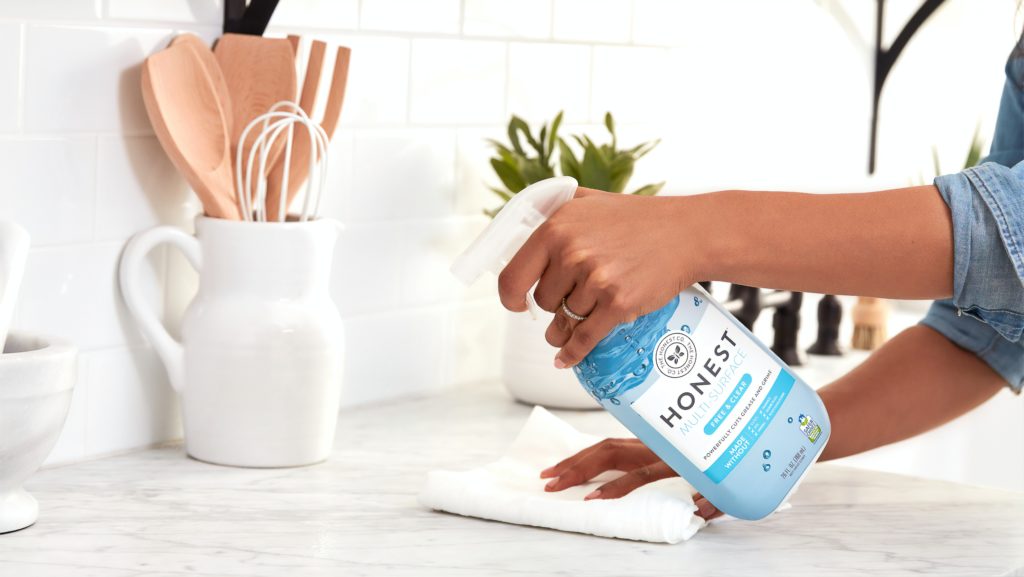 Consider hiring a storage unit or ask a friend if you can store unnecessary items at their place for a few weeks. Removing excess / bulky furniture will give the illusion of more space and create a good flow throughout your home. You want to achieve a cohesive journey from room to room.
Less is more. Remember, buyers want to see the space and its potential as well as being able to visualise their furniture in the property. If there is too much going on, buyers can struggle mentally to move it. If your furniture is large or heavy, consider Home Staging to provide lighter pieces and layouts that reveal more space.
Eliminate distraction by packing away family photos and personal items so buyers can imagine themselves in the property.
Clean EVERYTHING from the floors and skirting boards right up to the ceiling. Hire a carpet cleaner to lift hidden dirt, de-fog the shower glass and go to town on grout in bathrooms and kitchens to really make them gleam.
Organize your cupboards & wardrobes. Buyers can be very nosey(!) and while they won't be inheriting your belongings, the way you are seen to look after the place, will be reflected in their opinion of the property as a whole. If it looks cared for, it will feel cared for.
Remember, a clean house also smells nice. Appeal to a buyers' senses further with fresh flowers, by burning candles or using diffusers. Also remember to open windows often to bring in fresh air and neutralise any lingering odours from last night's cooking.
Set the scene; Stage and Style.
Home staging can have a huge impact on the look and feel of your property, helping to de-personalise the space further and assist buyers in visualising it as their future home. If your property is empty, your furniture old and tired or if your property was previously tenanted, home staging is a fantastic option.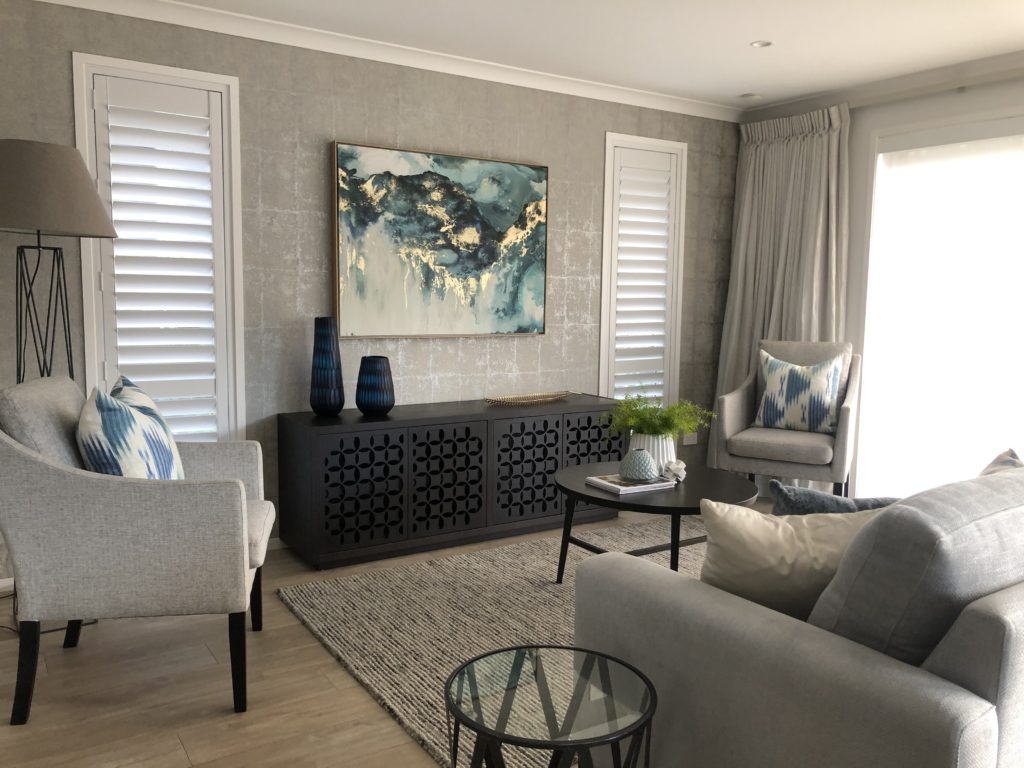 Reconsider your furniture placement to work around and show the main feature of each room i.e. a fireplace or beautiful view. Remember, staging a home for sale is different to how you would live in it. Pull lounge furniture off the walls and use pairs (of sofas, chairs, lamps) to create an inviting conversation area.
Soft furnishings go a long way towards making a space feel more cosy and inviting. A rug under your coffee table and plump, feather-filled cushions with pattern and texture on a sofa or bed help to soften the space and make it feel homely. Iron your bed linen. Wrinkles do not count as texture.
Art and accessories make a room. Style your surfaces (coffee table, dining table, kitchen bench etc.) with groupings of vases in varying heights, low plants or a large / statement bowl. Less is more. Art hung in key focal-points (above a bed or console) adds colour and interest to an otherwise 'dead' space.
Invest in new fresh white towels for the bathroom, and layer them up with a smaller pop of colour or pattern that compliments your tiles / décor. Declutter your vanity, put away your toothbrushes and other personal items and replace with a nice scented candle or small vase with some greenery to make the cold space feel more welcoming.
Stage and style the outdoors too. Depending on the size of the space consider an outdoor lounge suite with a coffee table, an outdoor dining table and chairs or just a small cafe set. Don't forget about outdoor cushions to add some colour and pattern.
Light 'em up.
Lastly, for marketing photographs and open homes, remember to turn on all the lights to create an atmosphere and make everywhere feel as light and bright as possible. Ambient lighting makes a room. Replace light bulbs with higher wattage ones. Mirrors are another great tool for helping to bounce light around and create a feeling of space.
For professional help with staging your home; whether partial or full staging, please do not hesitate to contact us today.