Inspired by 2020; (A number we'll not forget in a hurry!) we've put together a brief set of Home Staging stats that we're much happier to celebrate…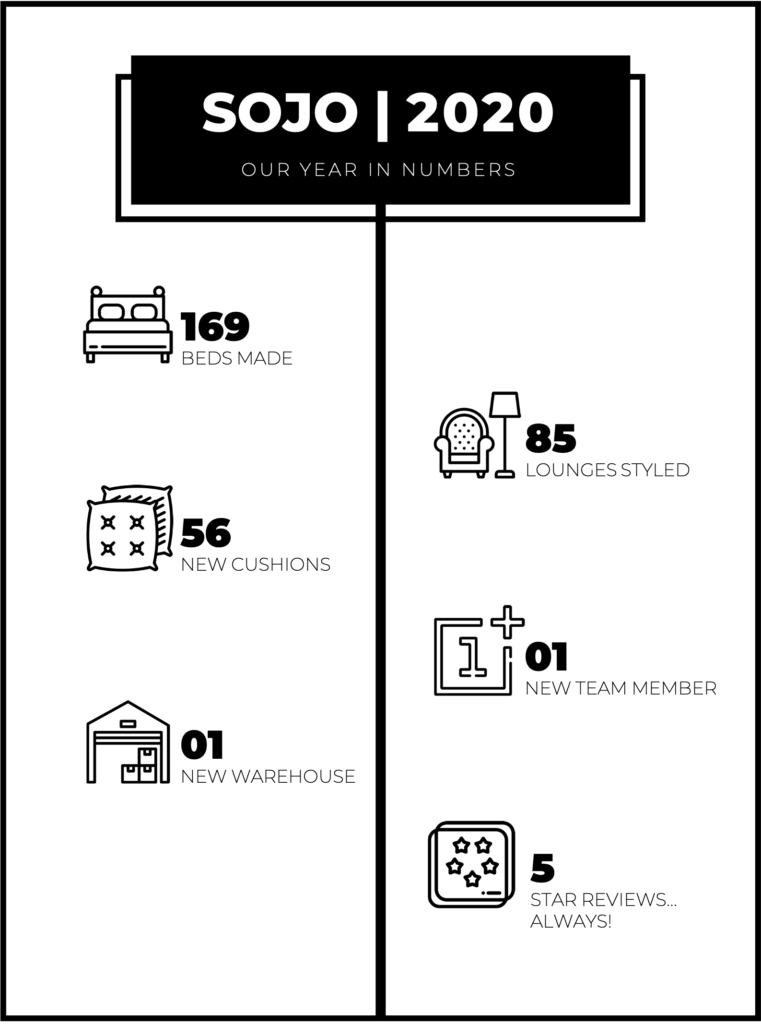 Also, looking back through our social media feed we are reminded that though the year brought with it some challenges, it also gave us the opportunity to explore new design avenues and reflect on some great positive experiences!
Amongst our most-liked images of 2020 on Instagram are bold pops of colour from curated art chosen for discerning clients, flat-lay mood boards to inspire and delight, and much to our surprise… our faces!
We look forward to sharing more of our design adventures in the years to come- thank you for joining us for the ride!
Here's your Sojo Instagram 'Top 9' from the 75 months of 2020…