As a busy Home Staging company in Auckland, we get to see and experience all different kinds of home on a regular basis! From inner city lock-up-and-leave apartments, to grand sprawling hilltop mansions and everything else in between.
Being a non-cookie-cutter staging company that custom-pick everything that goes into a house as standard, the great variety of home styles out there provide us with a magnificent and varied playground on which to stamp our unique Interior Designer-led style.
Every day different. Every output unique. Every result outstanding.
We were lucky enough most-recently to be invited to partially stage one of Auckland's oldest and most prolific heritage buildings at 2 St Vincent Avenue in Remuera.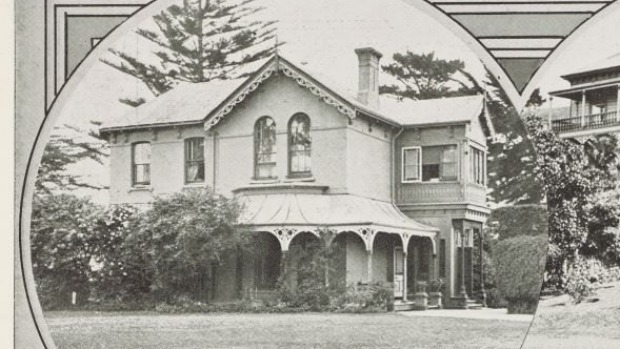 Set back from the road down a long driveway, Cotter House is a vintage abode on a private inner-city oasis of epic proportions! Originally built in 1867, this grand home features original heritage features like high studs, ornate panelling, marble floors and colourful stained-glass windows throughout…
Styled by the previous owners to retain a degree of its past look and feel with heavy drapery and dense furnishings, the most recent residents have given this grand old lady a magnificent facelift inside and out; sympathetic to the original features but bringing it into the 21st century to secure its position as a modern luxurious family home like no other.

Our partial staging of this home involved the addition of art, accessories and soft furnishings to 'fluff' and enhance the existing layout of all the spaces, inside and out.
Heritage home >> Modern oasis.
Cotter House features five large bedrooms and four huge living areas. The formal lounge at the front of the property was completely empty; a blank canvas for us to stage and style! We love the simplicity of a formal lounge setup, and in this instance rocked a combination of gold and silver highlights to tie in with the gilt mirror and add a touch of modern luxe.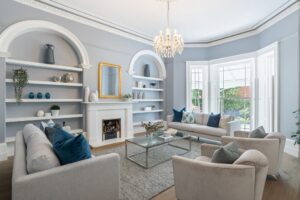 The second living space was already beautifully laid out, so with our high-end styling goggles on we came in and 'pimped' the existing furniture with simple surface styling and enhancement of the soft furnishings.

Cotter's former-ballroom was definitely our most-favourite room to work in! With its gorgeous high-barrelled ceiling and doors that open on to the back yard and pool, the light in this space is bright and fresh, which helped our additional styling elements in soft blues and greens to really sing!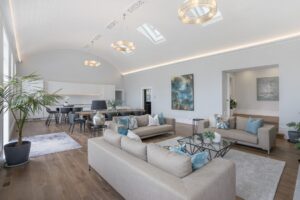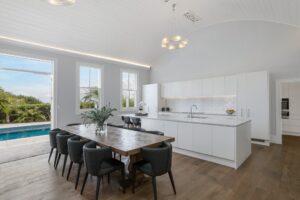 When working on a partial staging, we aim as much as possible to make sympathetic, easy-to-manage additions so as not to interfere too much with the resident's way of living in the property while on the market. To freshen up the bedrooms, we added simple throws and cushions atop of white linen. This helped to brighten up the spaces and add an additional level of grandeur befitting the style and value of home.

What a privilege to style such epic spaces…  The pool area, a grand study, bar and games room complete our tour of this wonderful sprawling home!