As Home Stagers with a string of 'Sold' sign successes behind us, it's easy for us to talk about the benefits of staging from a selling point of view. It's attractive. It de-personalises. It pulls you in. It defines spaces. It sells.
But what do buyers think of it? …Do these points transfer over?
Keen to understand just how it assists in the buying process, we asked Auckland house-hunters and recent purchasers what their impressions are of staging and if it influenced their opinions and purchase at all.
Below are the results!
A staged home draws you in and sells the 'dream'
Feedback shows that great staging makes a positive first impression on entering the house. When selling a home a buyers first impression is the ONLY impression.
Quality staging tailored to the home helps to highlight the its natural features like position of the sun etc. which all add to the 'dream'.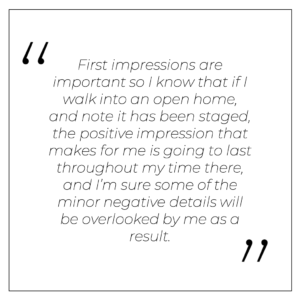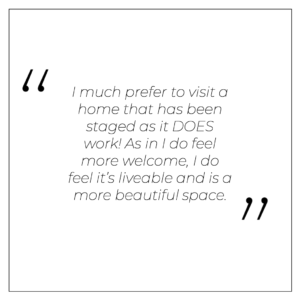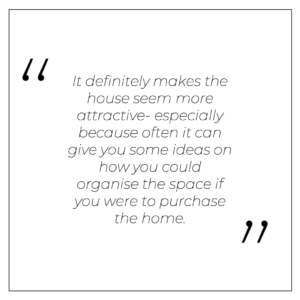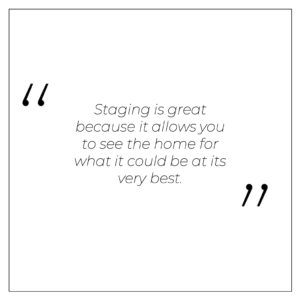 A staged home helps to depersonalise & understand space
Everyone interviewed talked of how seeing empty spaces made it difficult to work out what could fit in a space but also on the other end of the scale, how seeing people's personal belongings in situ meant they couldn't imagine the place as their own.
Staging is a wonderful tool for showing the size and scale of a room, while detaching and de-personalising from the current owners.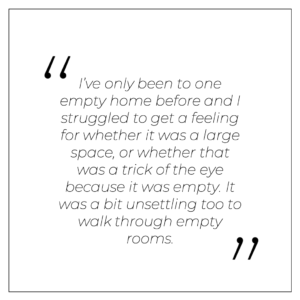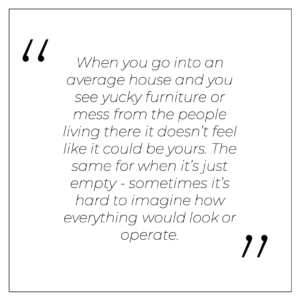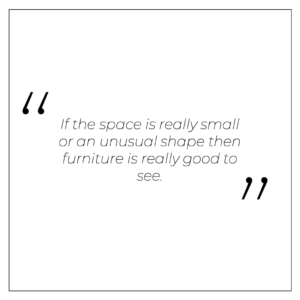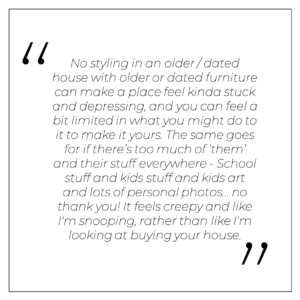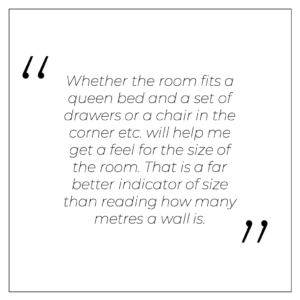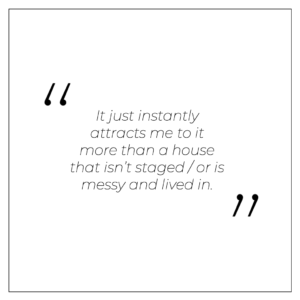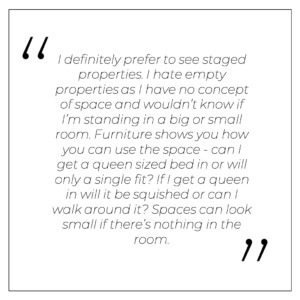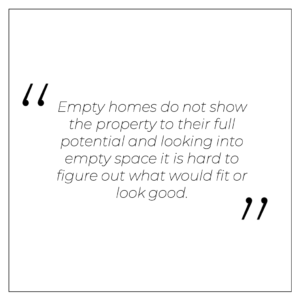 Staging gives the impression of quality / that the home has been cared for
A really interesting perspective here! One especially interesting if you take into consideration older / more 'worn' homes.
Having the impression of quality and care goes hand-in-hand with a higher perceived value and could therefore bump up the price someone is willing to pay for your property.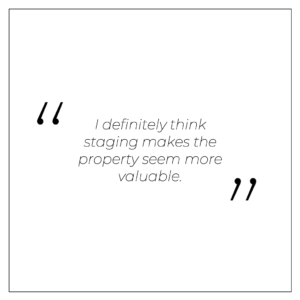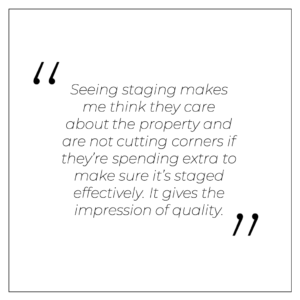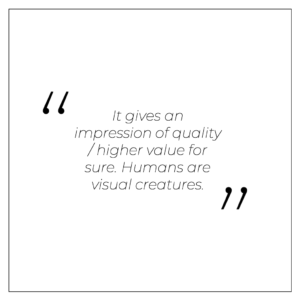 People can tell the difference between cheap and quality staging… and the bad stuff makes them MAD
So many people talked of the differences they could tell between the different ways properties are staged. It really surprised us to see how much attention is paid to the details and just how much of a difference it made to peoples overall opinion of a property.
Budget / lower quality staging certainly seems to leave a bitter taste and instigates a negative view of the property overall. Invest in a good quality staging company that knows what they are doing in order to not under or over-style for your target market.
"DESIGN ADDS VALUE FASTER THAN IT ADDS COSTS." – JOEL SPOLSKY