Whether a seasoned veteran of working from home, or a complete newbee with no clue know where to start; thanks to Covid-19, if you're fortunate enough to be in an industry which has ongoing work for you, it's likely that for at least some time, working from home is going to be a thing for you.
If like us, you have found over the last few weeks of lockdown that you have the attention span of a pea, some simple improvements to your study space could be just the ticket. Cue clutter-hiding storage, mental health boosting plants and calming, restful tones.
Here are some of our favourite picks to improve your 'concentration station' for a more productive WFH day!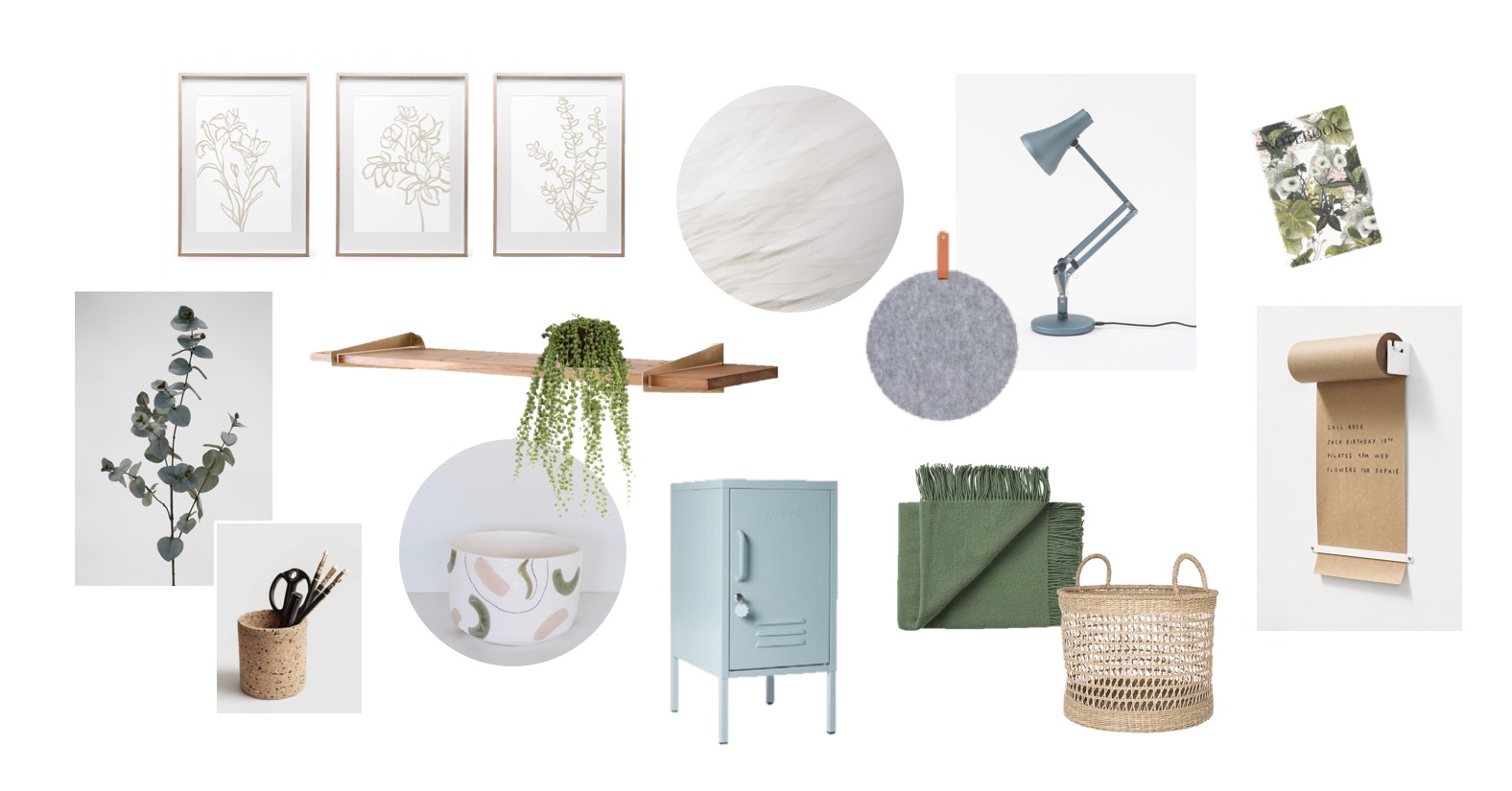 For information on where to find these items, or to fulfil your own dream design brief, get in touch!