Whether you are a home-owner or investor looking to sell up, a Real Estate agent looking to help get a property market-ready, or a developer looking to entice buyers to your latest showhome, here is why you should look to hire a home stager for your next property sale…
In the current buyers-housing market, the expectations of investors are high and people are looking for things that really make a place stand out in order to tip the decision scale- sadly often without the skill-set to see the full potential of a space…
Staring at an empty room with four blank walls (as new and pristine as they might be in the case of new-builds or decorated to personal tastes, as in older homes), can make it difficult for buyers to visualise their own belongings in the space… and if buyers can't picture themselves living there, they sure aren't likely to buy it!

In most home-selling situations, spaces show better with furniture as it helps to give perspective and differentiate the space. Without items in a room, often walls can actually seem closer in- making it hard to tell the rooms true size.
From an investment point of view, selling a home that is empty can give the unwanted perception that buyers can purchase the home for less-than-market value, because the seller seems desperate to sell… whereas staged homes more-often-than-not, sell for more!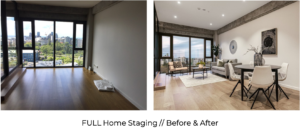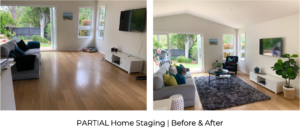 FOR HOMEOWNERS
Bringing in staging items helps both the home-owner AND the buyer. By swapping out family photos and other 'personal clutter' for abstract art and miscellaneous objects, you are depersonalising the space, helping both yourself the homeowner, to detach from the property mentally and helping the buyer to imagine where they might bring in their own personal items.
At Sojo Design, we can assist with both full and partial staging. Full staging is where we bring everything into an empty, unoccupied space. Partial staging is where we work with what you already have in the home- perhaps you just need to add some colour with cushions, style the space with a few extra accessories or swap out some bulky furniture to create more space… our additions work seamlessly with your personal items to enhance appeal.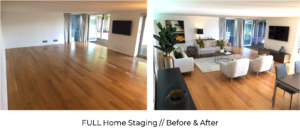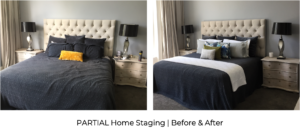 FOR DEVELOPERS
Having real photos of real spaces proves more attractive to buyers than professional rendering as it provides something tangible, where many buyers claim to feel 'duped' by inaccurate scaling of digital representations.
Being able to view the images online, before then walking around the physical space they have just seen, helps to build connection and a feeling of familiarity; A sense that they are 'coming home'…
WHY SOJO DESIGN?
We have a great understanding of what sells a property and with that are meticulous in our attention to detail. We also understand that not every home is the same and so tailor each and every install to suit the building and its own personal style, rather than churning out the same look for every space.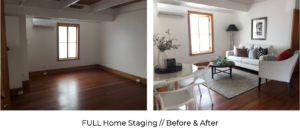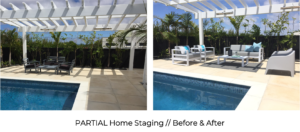 Our team is made up of professional interior designers and stylists with a long history of creating beautiful spaces that people want to own; ready and waiting to help your property stand out from the crowd!