Being from the UK where Christmas and the holidays are such a BIG DEAL that the festivities begin in September, adapting to the relaxed ways of a traditional kiwi Christmas has been a journey.
In my first year here I was determined to stick to the traditions that I knew. I started by filling my house with tinsel, before slaving over a full roast dinner with all the trimmings, and forcing my friends to huddle inside to watch movies in the 28degree heat…
These traditions being what I know best from years of festivities in colder climes, where people cling to any thing or any means to bring light, life and warmth to what is otherwise a miserable (weather-wise) time of year.
It didn't take me long after that first super sweaty xmas to realise it was NOT the way. Lifestyle holidays are it now. And that means being outdoors, sharing relaxed BBQ lunches & embracing the opportunities that the warmer weather affords us.
With a focus less on decor and more on the functional side of things, heres a quick 'how to' best prepare your home for a summer season of soirees with some ideas from some of our favourite suppliers…
BRING THE INSIDE, OUT!
Invest in good quality outdoor furniture designed seat plenty of bottoms (benches are great for dining settings!) and handle all the elements…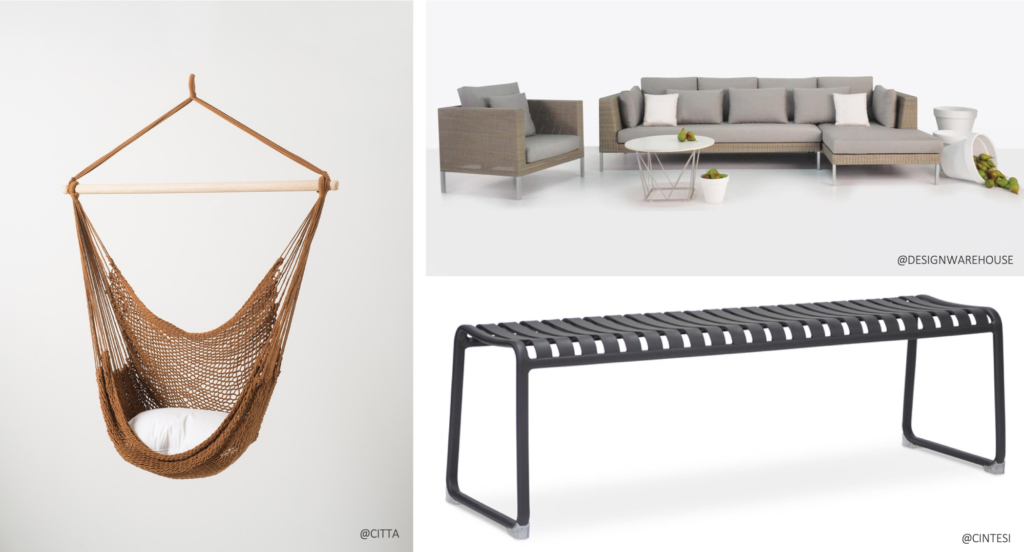 KEEP IT COSY
Being outside doesn't mean the environment is any less intimate. Outdoor cushions and rugs help to decorate and tie together the space.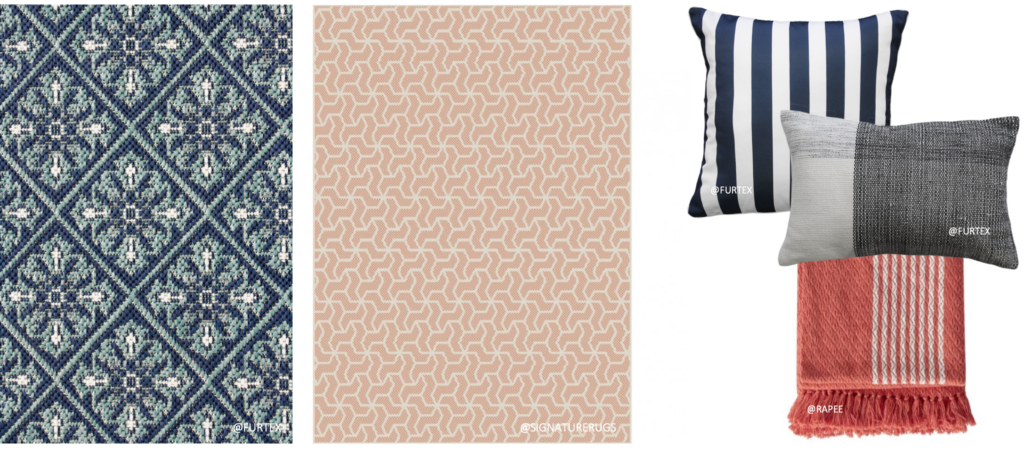 YOU CAN NEVER HAVE TOO MANY SURFACES
The arrival of extended family and friends means a need for more seating and more places to put things. Stylish foldaway chairs and nesting tables are both great options to pull out when you need that little bit of extra space.

LIGHT EM UP
Extend your outdoor living time late into the night with outdoor lighting. There are some amazing low cost / solar options out there now! Festoon… lanterns… you name it.

FINISHING TOUCHES
Embrace nature! Fresh blooms or twigs wrapped in seed lights or dotted with baubles for colour make for great relaxed, cost-effective, eco-friendly table centrepieces. 
Images courtesy of Pinterest