Did you know that at Sojo Design, we work on exteriors as well as interiors?
This 1970s architecturally designed beauty is one recently designed by Julie and entered into New Zealand's' Dulux 2019 Colour awards.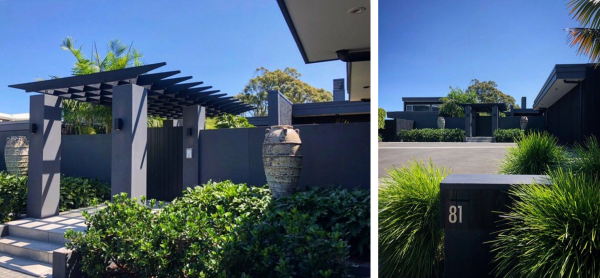 To enhance the already fabulous street appeal, we wanted to use dark colours to help emphasise the buildings' angles and provide a bold contrast to the open view behind, where it sits in a modern urban landscape against the bright blue estuary.
Fortunately our wonderful clients love colour and were keen to go with this bold vision!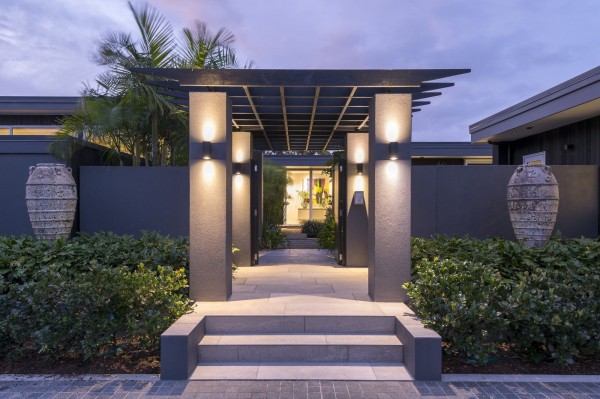 Selecting a local palette from the Dulux 'Colours of New Zealand range', we settled on timeless grey, 'Castlecliff' for the plaster substrate and fascia, a dense 'Ebony' for the vertical timber cladding, entrance pergola and front gates, and a light and bright contrasting 'Okarito' for the sofits.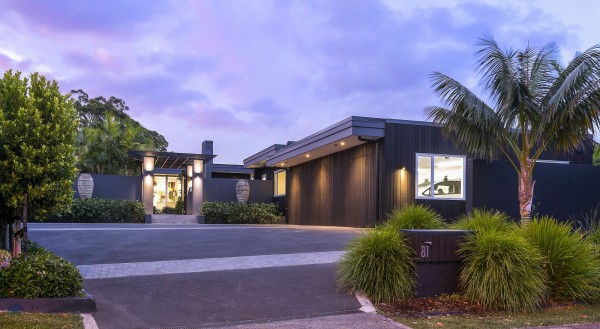 Highlighted at night by modern up/down lighting, these colours provide the fearless statement entrance we were aiming for, and solidify the house as a visual standout amongst its neighbours.