We've been busy at Sojo Design, squirrelling away behind the scenes to bring you a fabulous new showcase of our work!
As well as our brand new website which is sleeker and more user friendly than before, we now are proud to announce that we have two amazing display stands at the Home Ideas Centre, in Parnell, Auckland!
Showcasing both our Home Staging AND Interior Design offerings, they display our fun sense of style to a T, with bold colours, on-trend styling and the most gorgeous furniture… (all FOR SALE by the way!)
Produced in partnership with some of our incredible suppliers, the stands were a huge project to undertake in secret, but we are so excited to now share it with you!
If you find yourself in the area, do stop in and take a look, let us know what you think– we'd love to hear from you.
HOME STAGING | STAND 1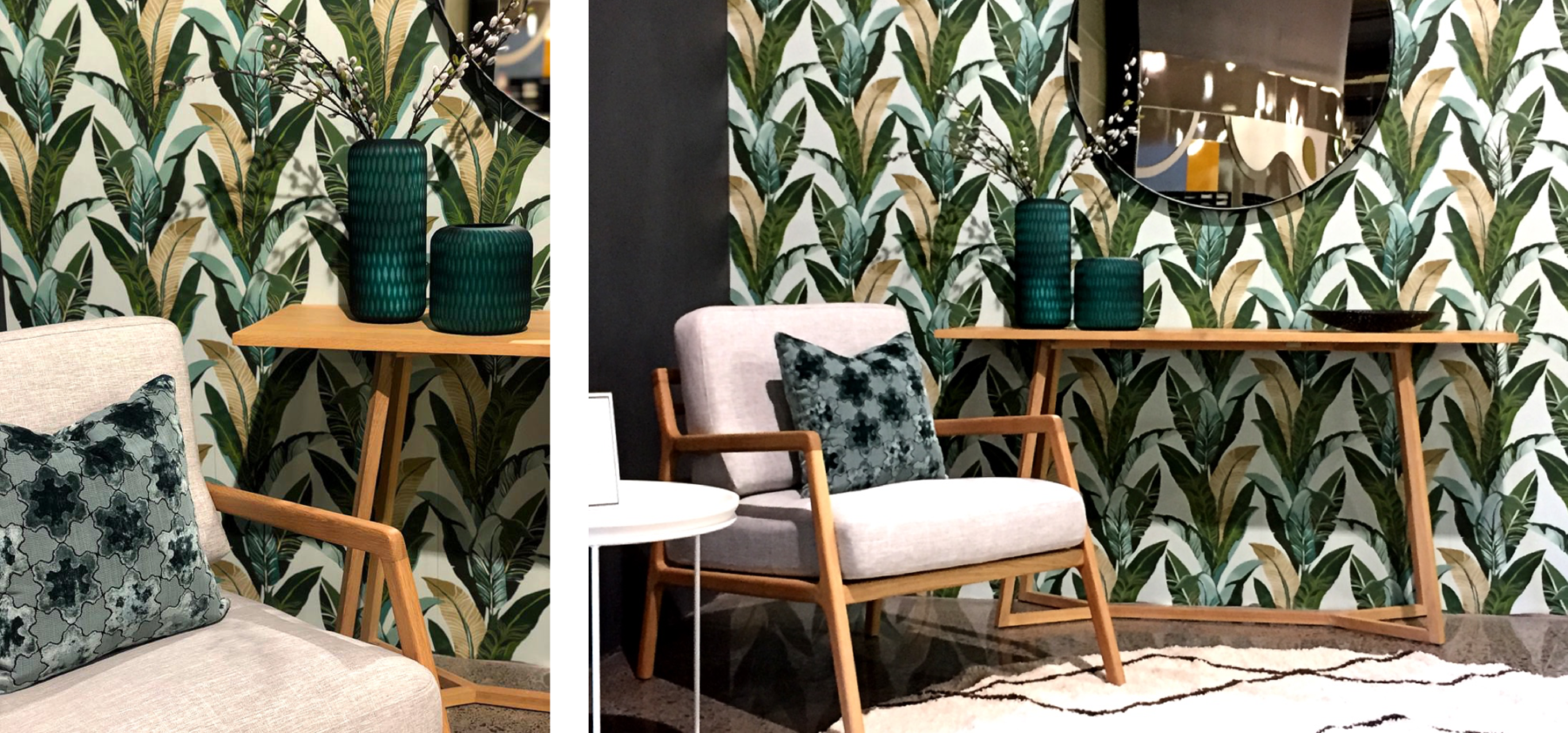 Our Home Staging stand features incredible statement wallpaper behind a simple room setup, executed with style and pizzaz, just as with all our Home Staging installations!
INTERIOR DESIGN | STANDS 3 & 7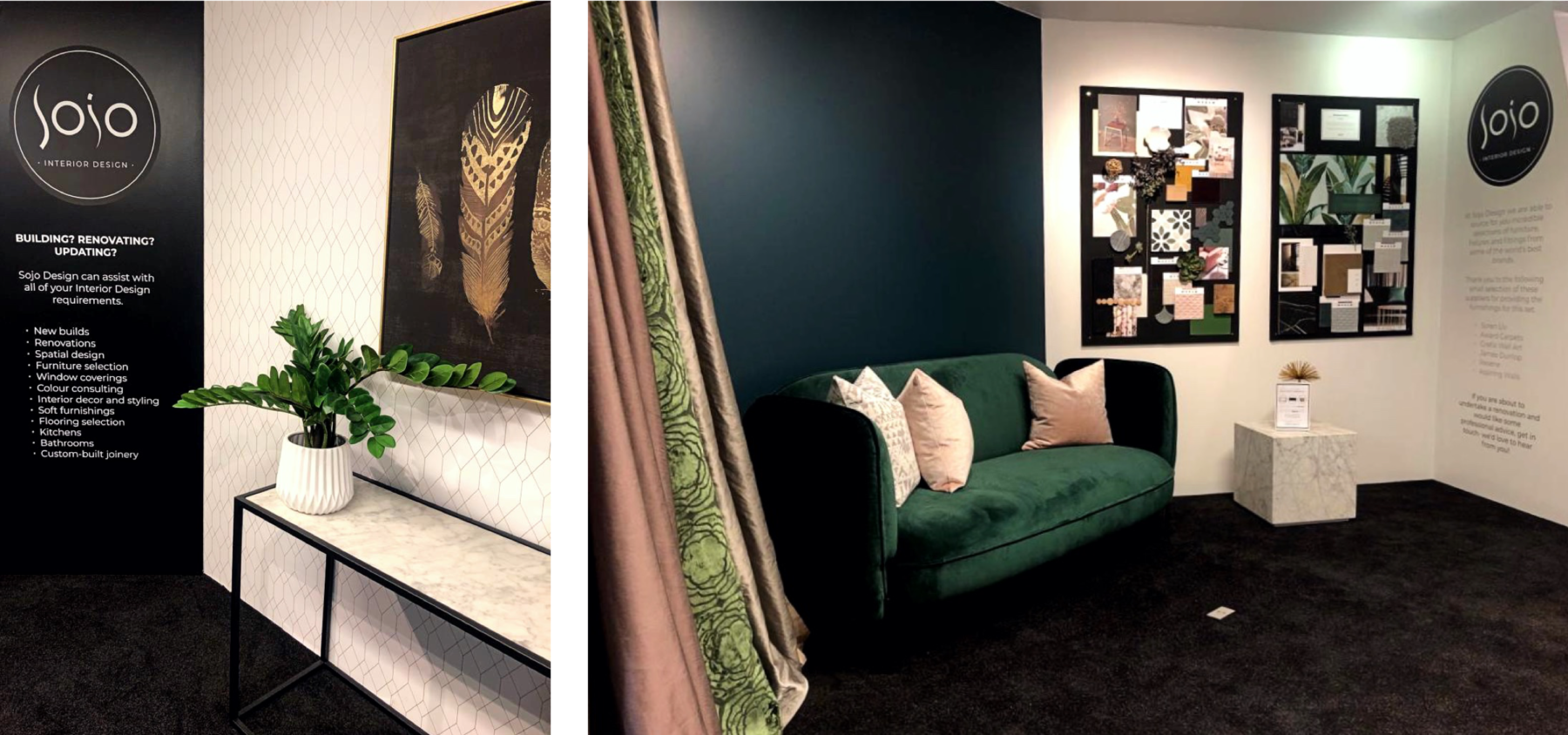 Our Interior Design stand serves as an 'Inspiration Station' with moodboards full of on-trend ideas, dreamy bolts of tumbling fabrics and drama, drama, drama with teal walls, dark floors, a velvet sofa and marble & brass accents.
A HUGE Thank You goes out to the following suppliers who made the whole thing possible!