Our overseas-based clients engaged Sojo Design right at the concept design stage of their new build in Farm Cove. This has allowed us all the necessary time to consider and select the interior finishes and fittings to come as per our given brief of "High-end luxe with warm, soft tones and lots of texture".
Architecturally designed to take in 180-degree views to provide the ultimate connection with the outdoors, working from the outside-in, the exterior cladding is a combination of plaster and cedar. We specified earthy tones for the palette so it sits quietly in its natural setting, affording the home incredible understated street appeal.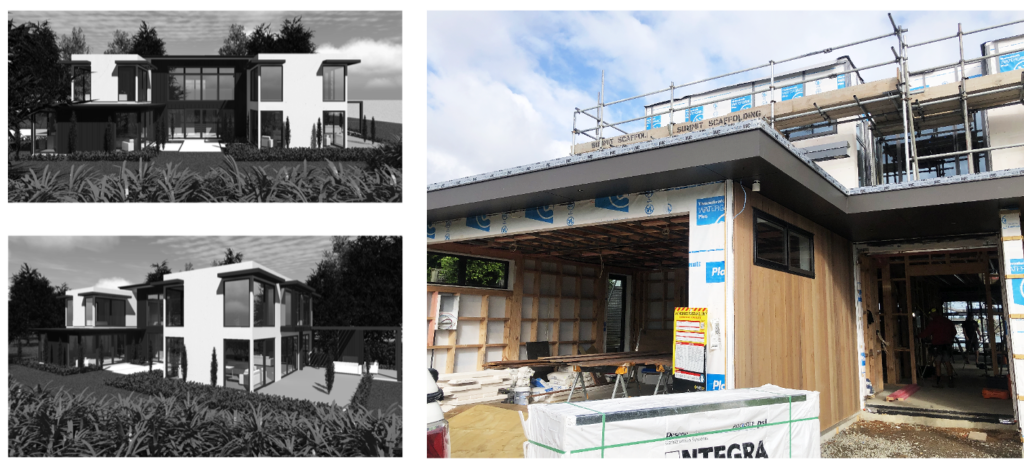 The interior palette leads on from this, incorporating beautiful warm, natural materials and varying tones to secure it as a place of calm for this busy family.
This stunning home has wonderful indoor-outdoor flow, and a high stud of over 3 metres to add to the overall feeling of space. The architects designed this home around family life, keeping the bedrooms and private family spaces contained to the upper level, and open entertaining areas on the ground floor. Large, open spaces framed in glass capture the all-day sun and incredible views across the estuary.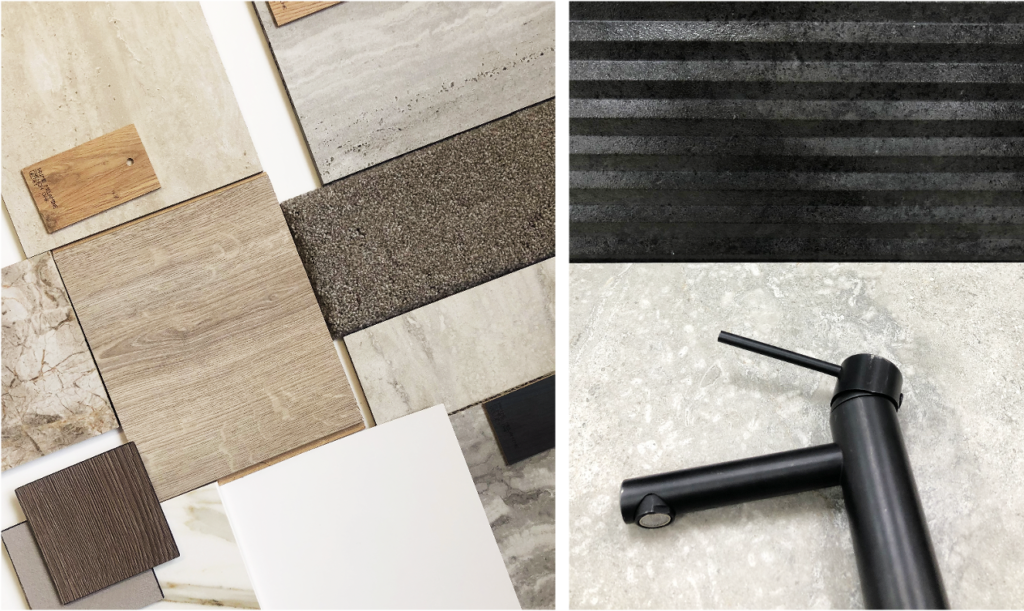 We are working closely with our clients across various platforms including Zoom to offer our presentations and onsite walk-throughs as their eyes, ears and onsite decision-makers on the ground, working in collaboration with a fabulous team of builders and tradies.
This project should be complete by Xmas 2021, though due to the current state of the world pandemic, it's uncertain as yet to when our clients might make it back to New Zealand to begin enjoying life in this beautiful family home.
UPDATE | DECEMBER 2021
The kitchen and bathrooms are in… as is the flooring and Venetian plaster-finished, stone-based fireplace…
The wardrobes are taking shape and a stunning Tom Dixon pendant is now hanging pride of place – a breathtaking feature in what is coming together to be a truly delicious home!

Stay tuned to see the end result coming soon!