Kitchens are one of the most functional spaces in our home, but that doesn't mean they don't deserve the same love and thought when it comes to styling…
We completed our interior fit-out of Kitchens on Highbrook by styling their showroom, to create an inspirational gallery of kitchen design ideas and a designer showroom like no other.
Using the showroom as an example, here are some of our top tips for styling your kitchen at home:
Open shelves
Style open shelves with short stacks of your favourite cookbooks, small spaced-out collections of matching trinkets (for example bud vases or espresso mugs) or some fresh herbs in a nice pot for a touch of fragrant greenery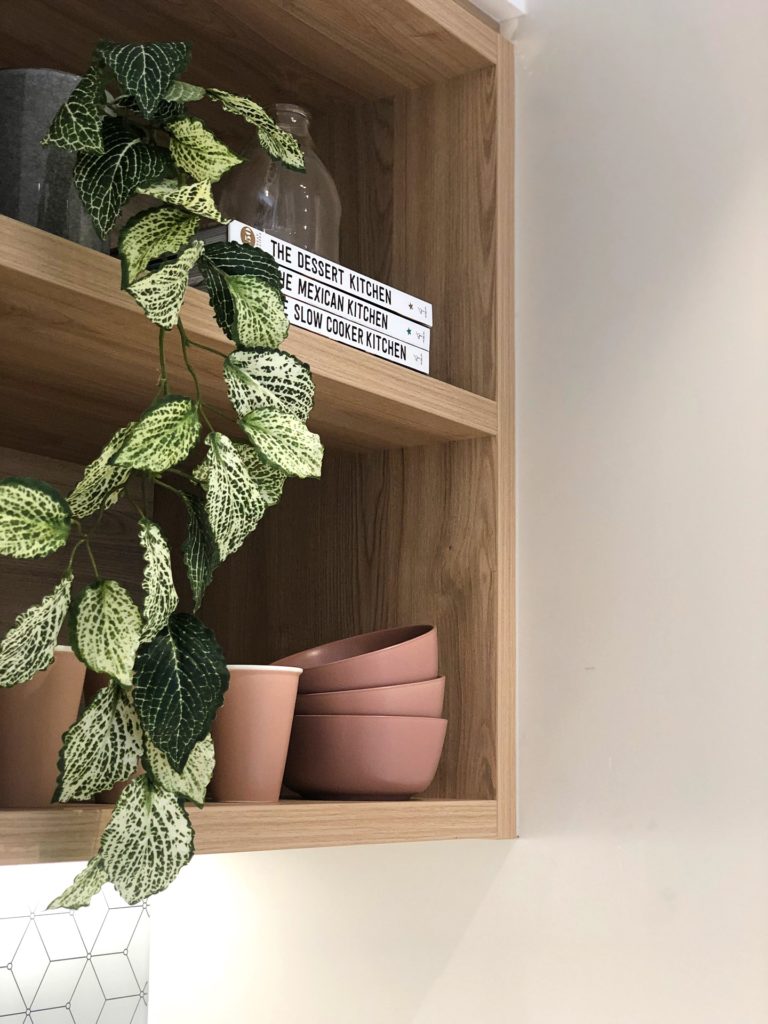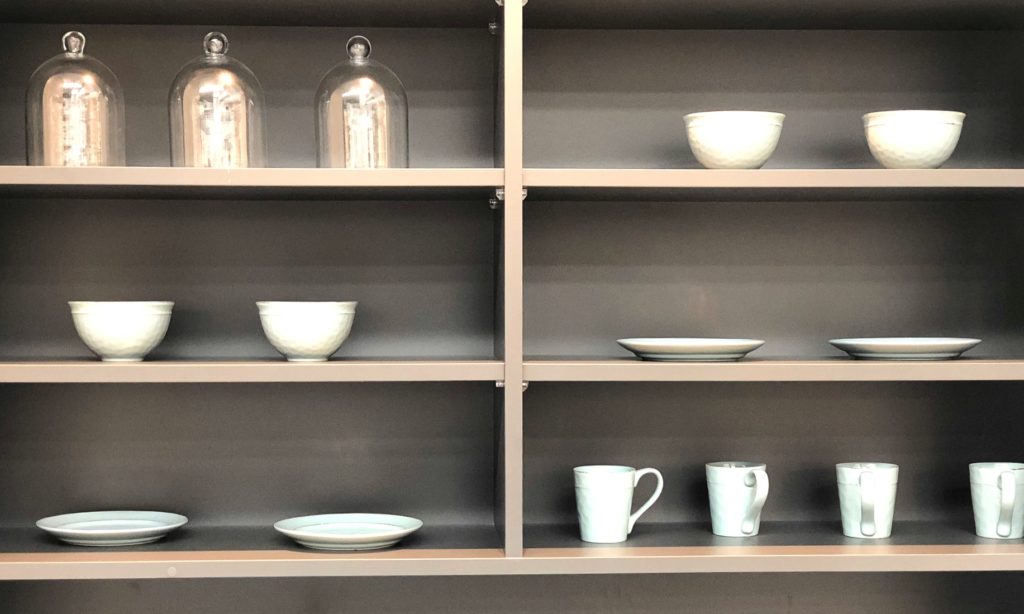 Surfaces
Keep the vast majority of bench surface clear of clutter for practicality, but don't hide away those chopping boards! They look great stacked against the wall, with some canisters or pinch pots in front for depth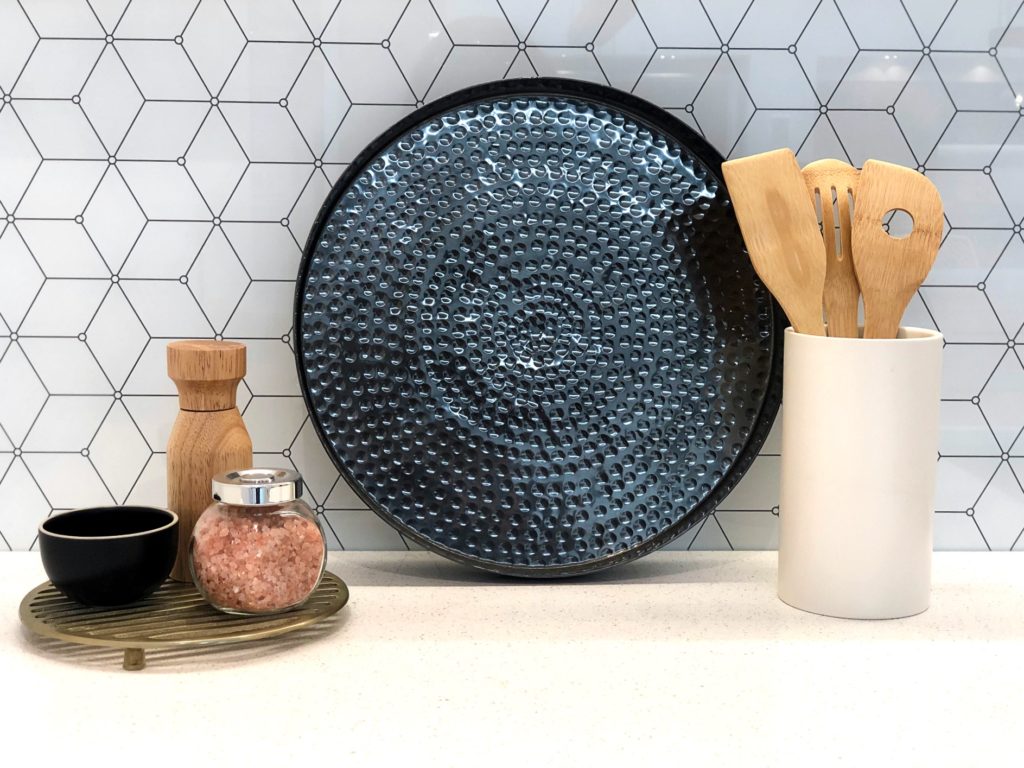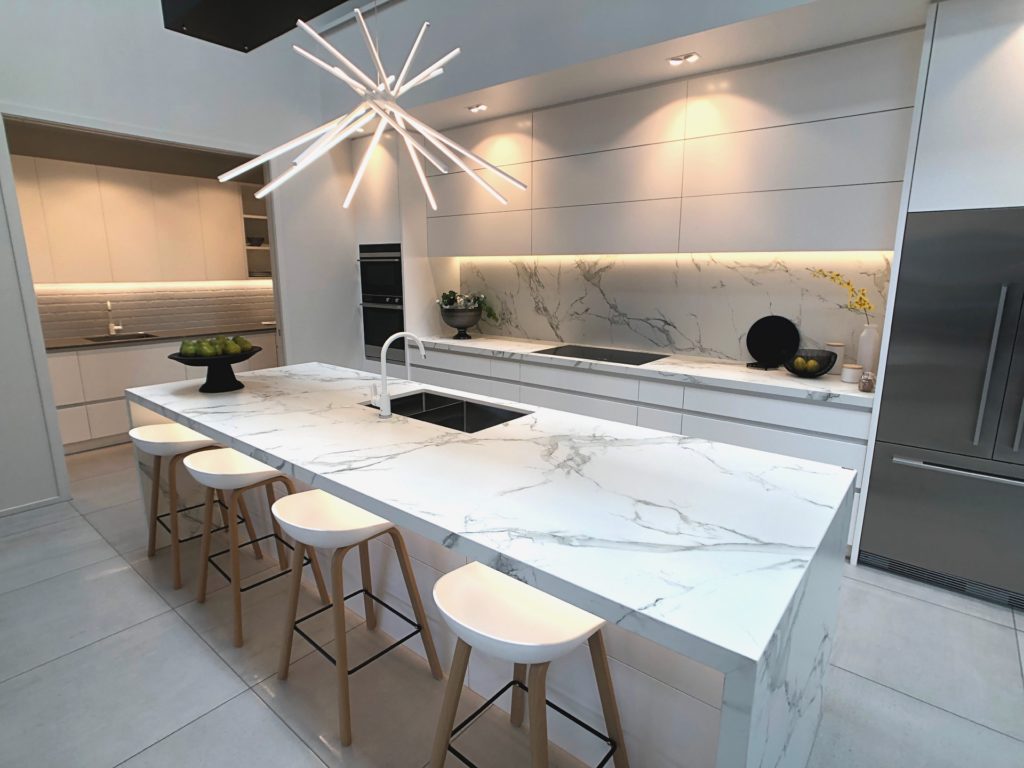 Corners
When styling, we never like to leave a corner empty! In kitchens, benchtop corners are great places to have a nice full plant, sit a tray of items; a jug / some bowls / your pestle and mortar… or the perfect place to stagger your pretty canisters of pasta and spices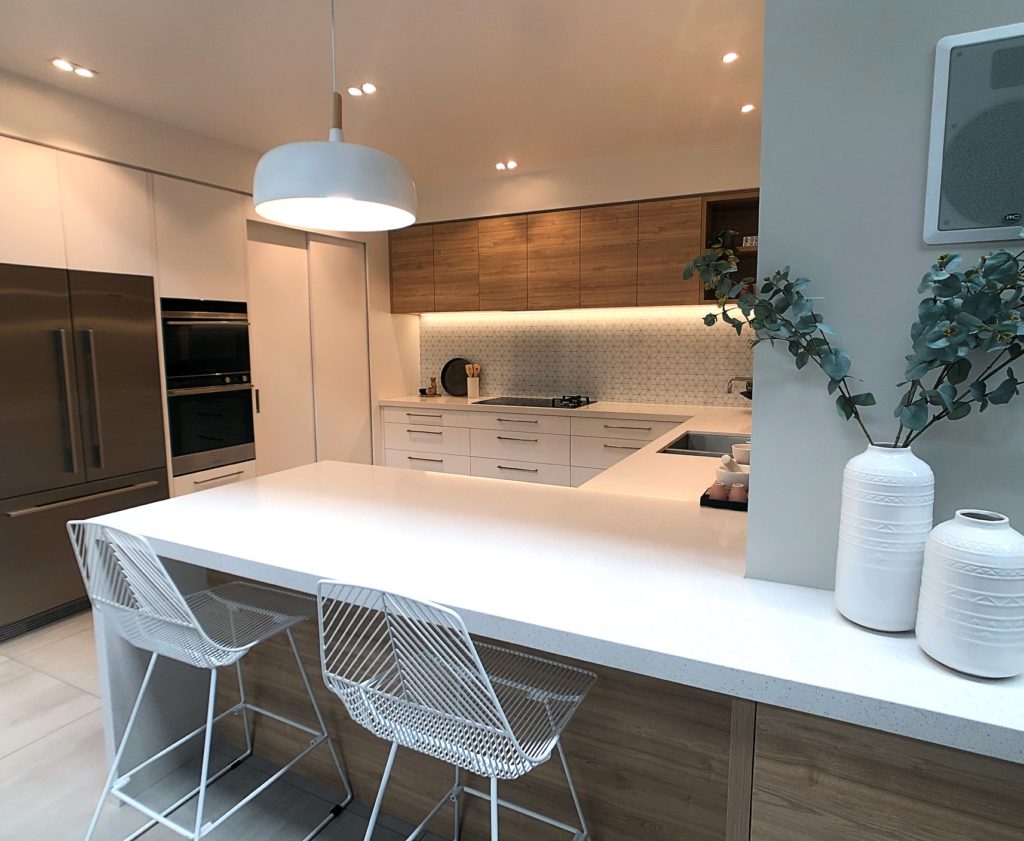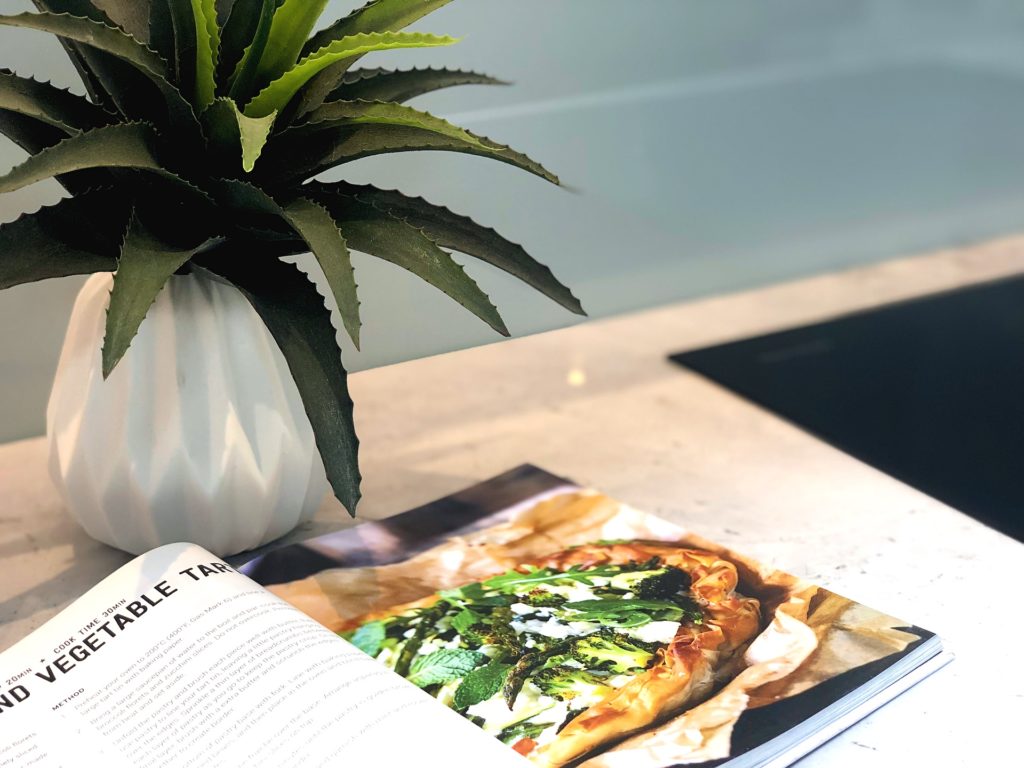 Play with your food!
Bright bowls of fresh fruit or even that pumpkin you just bought for cooking this weekend add colour and vibrancy to a kitchen bench and are a great temporary 'accessory' for constantly changing the look and feel of a space