As Interior Designers, we love wall decals and their ability to quickly and easily transform a space with colour, texture and purpose. We love them so much that they regularly crop up in our work- especially amongst our commercial clients! For this job, there's no-one we trust more to get the job done than Christine and the team at GrafixNZ.
Here are just a few of our favourite projects featuring wall and window decals… if you're keen on having some designed for your space, get in touch!
Loan Market, Howick
This design was concept-driven and being an optical illusion, an interesting challenge to create! Based around the brand's square logos, the idea was that the outlines of the squares create a 'tunnel' to walk through, implying that Loan Market will protect / look after you. From one end of the room the lines form squares, but when you start walking they turn into a playful graphic jumble. We also used them in the meeting rooms as motivational and marketing materials. (See more here!)

Piccolo Park
Used here on the windows between the daycare play zone and the staff room; the white frosted decals provide some privacy, while still allowing staff to see through to keep an eye on the kids. (See more here!)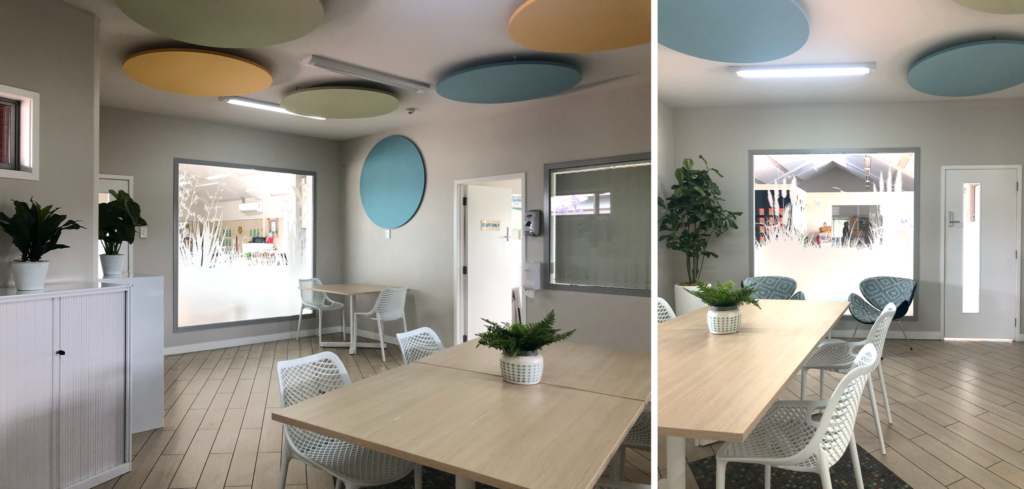 Kids playroom
Decals provided a fabulous cost-effective way to add some life to the playroom walls of this Auckland family home without the mess and permanence of wallpaper, allowing the room to grow and evolve along with the children.