Change is an exciting and constant concept which brings about exciting new trends and designs ideas. The development of these new trends indicate a steady shift towards a new way of living, and here at Sojo design we have been making it a priority to study possible design trends we may potentially see in 2023.
Within 2022 we saw a diverse range of neutral tones used in regards to colour palettes. Grey and white tones will always be a staple but within 2023 we are expecting to see a wider variety of bold hues and darker tones. The incorporation of these colours will add depth to a space and impact the overall mood of an area through the careful selection of colour and shades. Through our suppliers we have already been starting to see an increase in shades of greens, warm shades of burnt rust, terracotta, spiced cinnamon along with metallic gold accents. Suppliers are also channelling energetic bright, bold colour-blocking, and contrasting colours to incorporate into our interior schemes. We believe 2023 will be a standout year for block colouring furniture.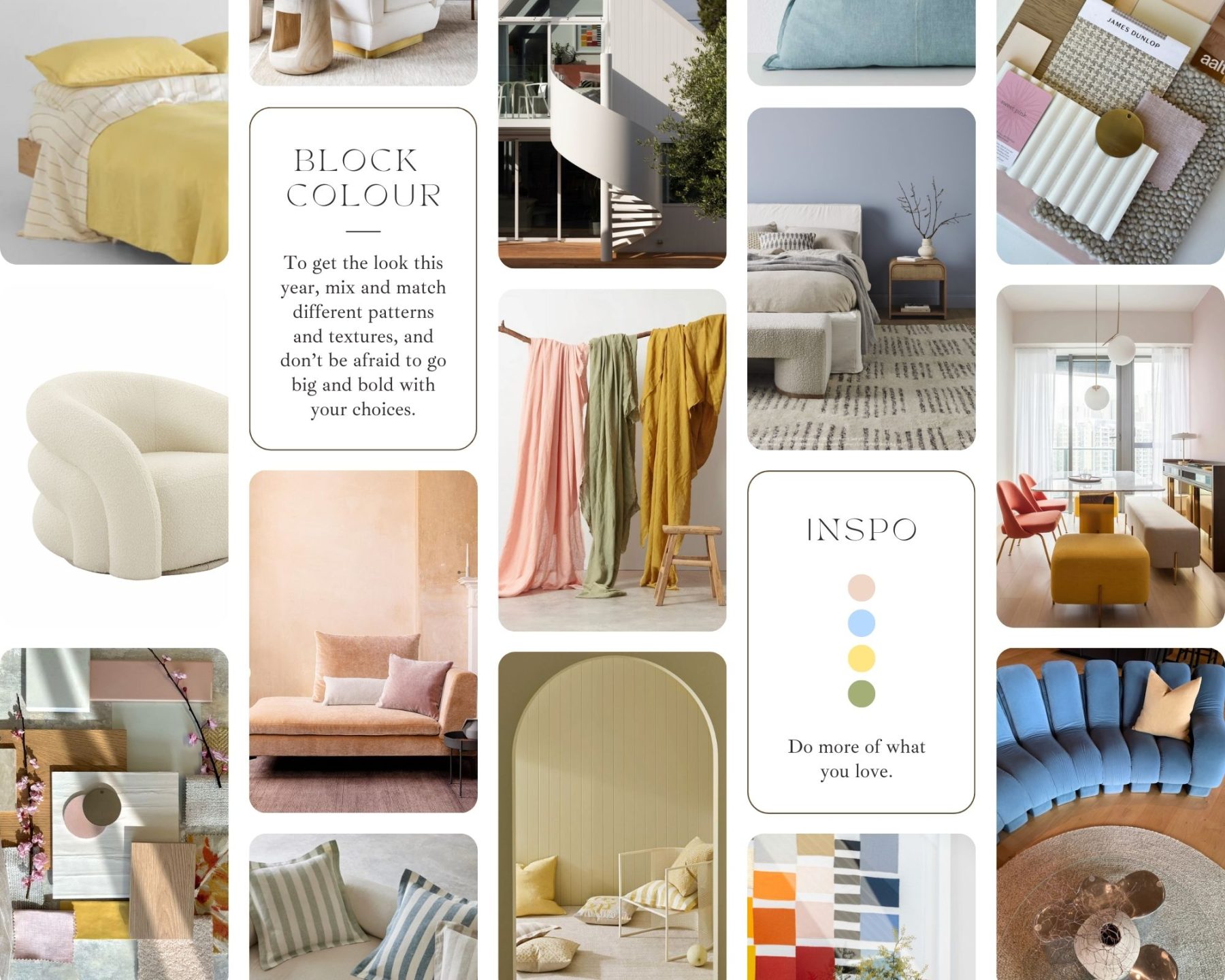 Multi-sensory palettes will be especially popular this year through the use of tactile and rich materials such as natural wood, venetian plaster, wall cladding and many more. These textures will allow for an inclusion of nature within a space providing a serene feel. We will see more striking raw materials on accents walls and use of tiles, stone or wallpaper over paint options.
More soft curves will be introduced in design whether this is through doorways and wall features or furniture with round corners, soft edges and arched shapes. Curved furniture is nothing new however it is growing increasingly popular as it has a unique way of softening a room and being easy on the eye. It has been proven that curved interiors give off a calm and welcoming feel. The natural curved trend links back to biophilic design where curved edges are a reflection from the natural world. Biophilic design will continue to grow in 2023.
Retro and vintage one of pieces will be on the rise in 2023 in decor, furniture, and design. There is a belief that old will become new again given the trend towards sustainability and nostalgia. Vintage pieces can carry history which is where contemporary furniture lacks. Having a one off piece in your space makes it more special even if it is as simple as having it in a piece of décor. We always encourage clients to spend a little extra to have a piece that adds a ton of character, this year it will be encouraged slightly more. Vintage pieces give clients the opportunity to tell a story to their guests about pieces within their home.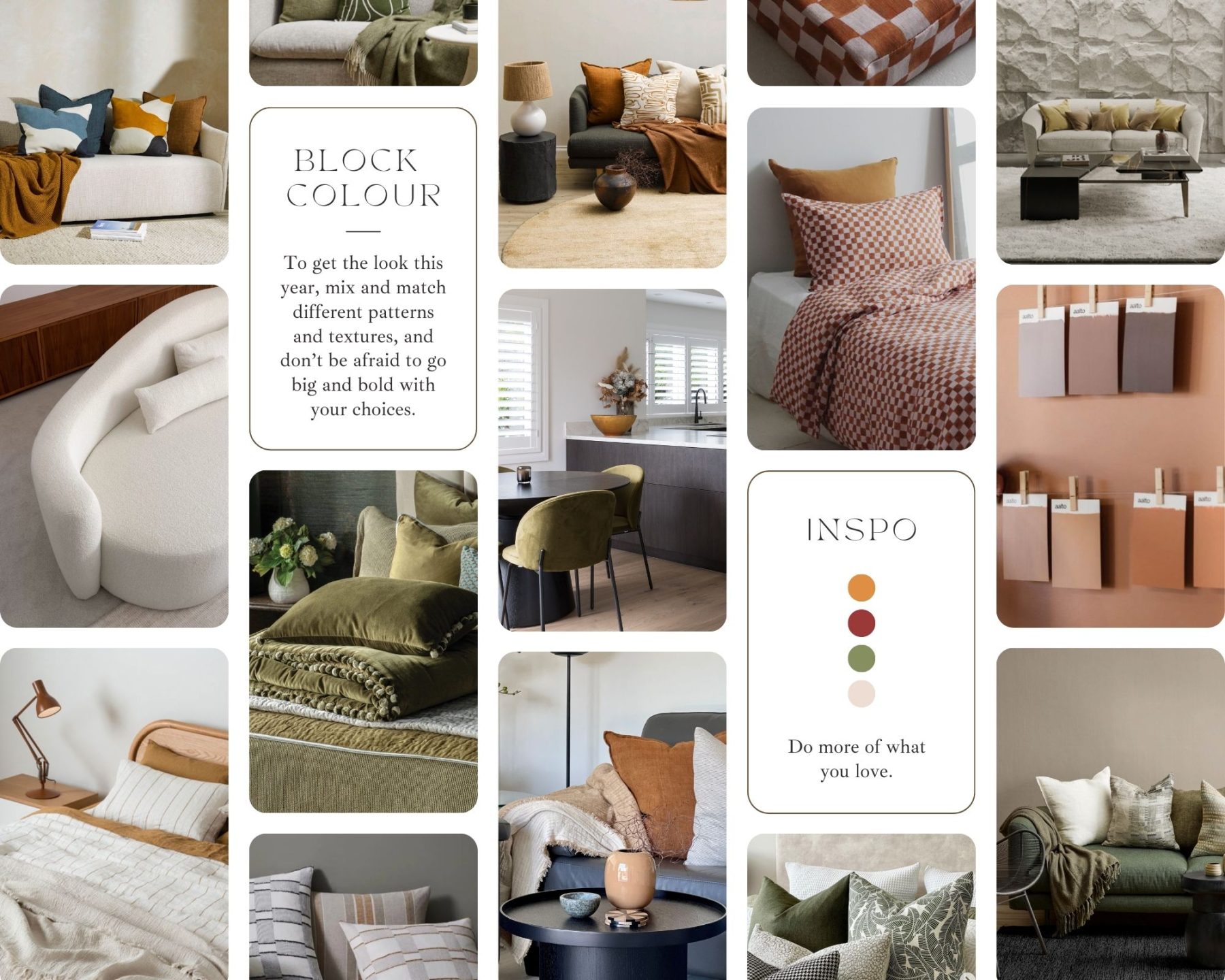 To get the look this year, mix and match different patterns and textures, and don't be afraid to go big and bold with your choices.
Overall 2023 looks to be colour drenched and takes us right back to the 1970s, which we are thrilled to be a part of. Providing spaces for our clients which bring in a vintage feel, and exciting new look is something that we pride ourselves on here at Sojo Design. We are excited to see where this year takes us in terms of trends.