What is styling?
Styling is the 'icing on the cake' when bringing a room together. If you imagine doing so in the same way you put an outfit together, styling could be compared to the addition of jewellery as a way to complete the look. Being at the centre of your lounge, your coffee table is an ideal styling surface.
As with any surface styling, begin with considering the overall purpose of your lounge. Most commonly this is used as a place to either relax or entertain. A practical piece of furniture, it makes sense that your coffee table styling should reflect these purposes.
One:
We always like to start a small grouping with some greenery. Plants bring in great colour and texture that immediately help to soften a space. Humans are drawn to the great outdoors as a way to relax, so the introduction of plants helps do just that by bringing the outside in. Black thumbs? There are lots of wonderful realistic synthetic options available.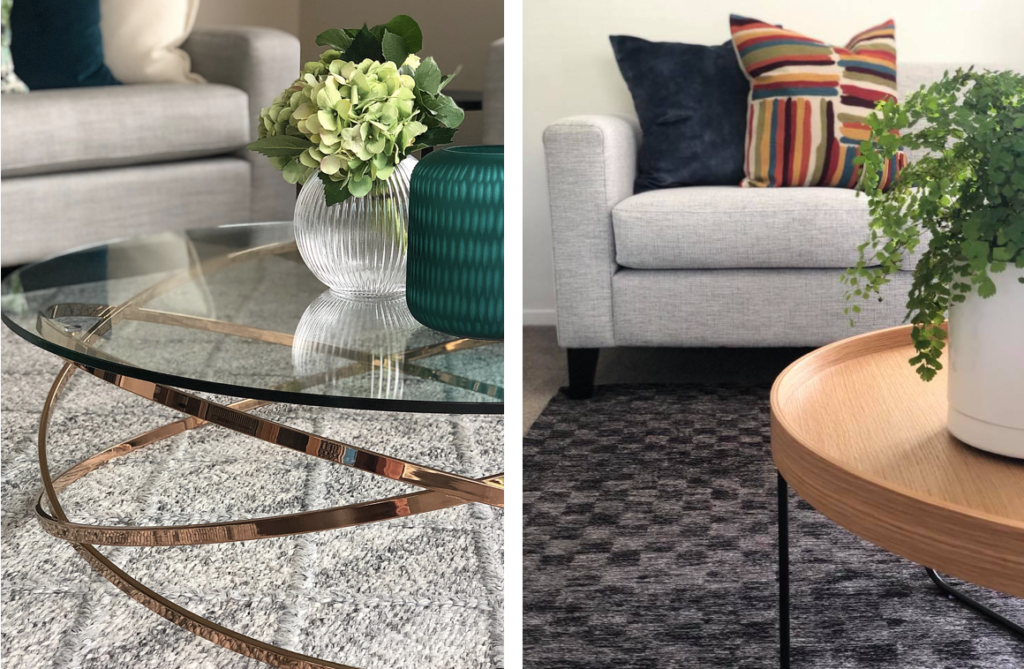 Two:
A couple of other things we like to use for styling a coffee table are small stack of magazines or a nice chunky coffee table book. These serve to both entertain you when relaxing, or provide a conversation starter when entertaining. Pick a book in a subject that interests you- for example, if you're into fashion, maybe the life of Coco Chanel… bring your personality into the space!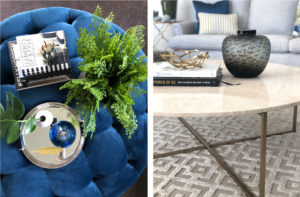 Three:
Our third item in a coffee table grouping might be something compact like a candle. A sensory item- pick one with a smell that you find relaxing or that maybe reminds you of a time or place… There are some beautiful designs out there that not only smell great but look good too.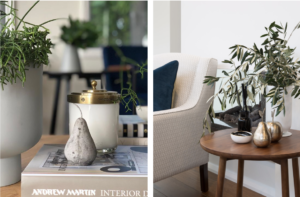 No coffee table? No problem.
If you have an ottoman instead of a coffee table, consider a tray to provide a table-like surface. A styling item with a function, it forms a great base for a stylish grouping as well as a surface for your coffee / wine!