We love it when a client comes to us with a rough idea that they wish to build on and execute quickly! Getting to work with current / seasonal trends always makes for an exciting challenge!
For this Interior Design client, we sourced from stock available within New Zealand, so this teen can have her new sanctuary in place quick-smart.
The brief: A relaxed teenage retreat
The result: A gorgeous bohemian-style bedroom with layers of natural textures; a warm, autumnal colour palette and soft fresh greenery. Yum!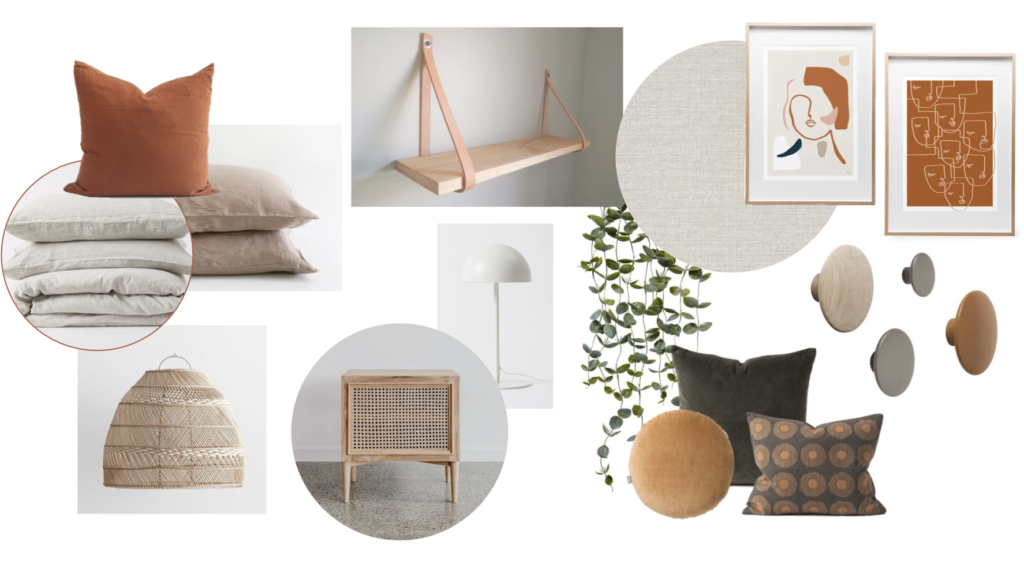 For information on where to find these items, or to fulfil your own dream design brief, get in touch!