Piha – Before & After
What a way to end our busy month of November… a full-home fit-out with a quick turnover! We were invited to design and fully kit-out the 4-bedroom open plan home, overlooking Piha beach and Lion Rock. This beautiful home has been redesigned by Sang Architect and is New Zealand's first fully certified Passivhaus Enerphit renovation.
Over the course of a very short 2 months, we worked on putting together a design concept to transform the space into an aesthetic but creative Airbnb for a perfect weekend getaway or even a place for a yoga retreat.
Our clients did not shy away when it came to colour, making a statement for itself a beautiful blue velvet curved sofa was the core piece and very beginning of our design. Once we had locked in the sofa, everything was then built around it. While making a colourful statement in the living room, the bedrooms soon followed with striking green, blues and warm toned yellow/oranges. Each room had a lovely touch of colour whether it was bold, subtitle or textured.
Moodboards & Floor plans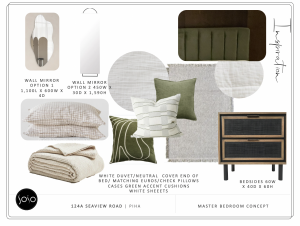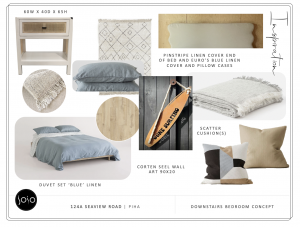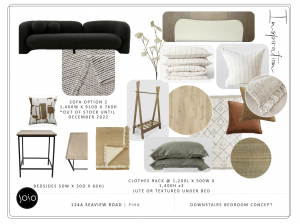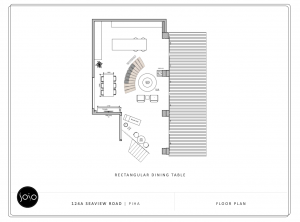 Before > After