The fast progression of the Covid-19 Pandemic has seen a lot of businesses needing to temporarily close their doors, but that doesn't mean they're gone forever! Now more than ever is the perfect time to keep in touch with and share your love for those lil' companies you love.
Here are our top 3 ways to help support small local businesses during these unprecedented times:
1 | Invest
Invest in your favourite business and show support with purchase of a gift card or voucher.
The number one thing you can do to show support for your favourite businesses is to stay a loyal customer. Even if they've had to close, get in touch; make appointments- book in with them so they still have business to come back to…
If you had plans to begin a project, then start the conversation with suppliers now. Discuss product and opportunities; talk about and prepare for the time when things will kick off once again.
For example, here at Sojo we offer Gift Vouchers to the value of a 1 hour Interior Design Consultation. Purchases like this would make the perfect gift for ending lockdown on a high-knowing that all those interior niggles you spotted while indoors can finally be actioned!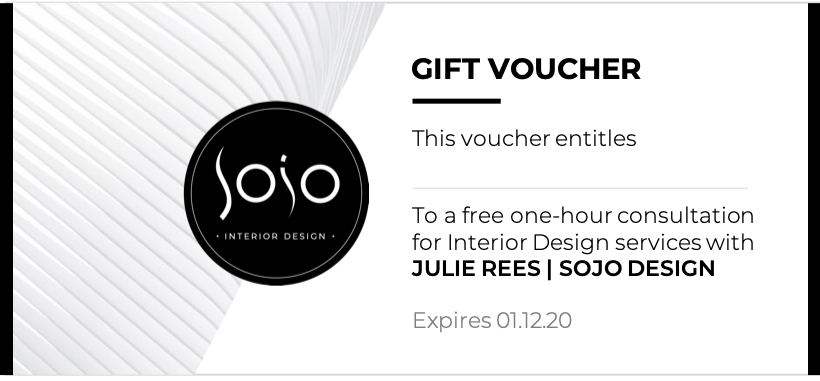 2 | Review!
Leave product and service reviews on search engines and social media platforms.
If you've ever made an online purchase or had any kind of digital interaction with a business, it's likely you will at some point have been prompted to leave a product or service review.
Ordinary life can be a busy, stressful time and the luxury of taking the time to leave a review may not always be there, so here presents the perfect opportunity to sit down and share a little light and love!
Reviews help small businesses to be seen and have a voice amongst the many giants. Every small contribution helps to keep a small businesses website visible, which is truly invaluable! It doesn't take long, but is always hugely appreciated.
To review Sojo Design for Home Staging, Interior Design or even if you just like our website(!) head to Google or Facebook. Simply click on either of the images below to be redirected.
3 | Share!
Share the love! Share posts; spread the word about why you love a business. Word of mouth rules.
Word of mouth is King amongst the small business community and leads on perfectly from point #2 about leaving reviews!
Other peoples experiences and thoughts on products are an important source of information for many consumers. They are more relatable since they're written from a user perspective, and more trustworthy since they represent independent voices.
Besides leaving 'official' reviews, you can help out small businesses by giving them a mention the next time a suggestion is requested; a shout-out the next time you update your status or a share when an article or photo makes you smile.
Spread the love!